Transparency and Trust: Exploring Roof Company Reviews with Swadley Roof System
Selecting a roofing company for your project is a significant decision, and it's one that shouldn't be taken lightly. In today's digital age, the wealth of information available online has made it easier than ever to research and assess potential contractors. Roof company reviews, in particular, provide valuable insights into a company's reputation, work quality, and customer satisfaction. At Swadley Roof System, we understand the importance of transparency and trust in the roofing industry. In this blog post, we'll explore the significance of roof company reviews and how they can guide you in making an informed choice for your roofing needs.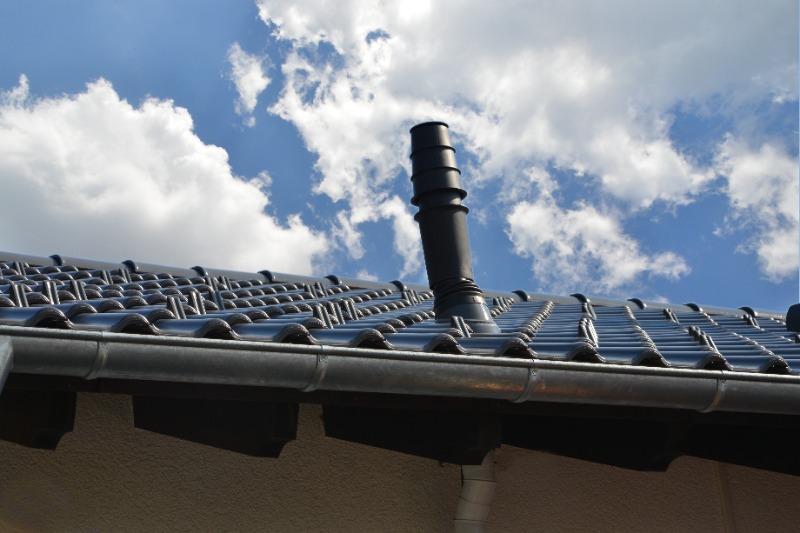 The Power of Roof Company Reviews
Roof company reviews have become a cornerstone of the decision-making process for homeowners and property managers. Here's why they matter:
Customer Feedback: Reviews offer real, unfiltered feedback from previous clients. They provide a glimpse into the experiences of others who have worked with the roofing company.
Transparency: Transparent companies encourage customer reviews because they are confident in the quality of their work and service. This transparency builds trust.
Quality Assurance: Positive reviews can serve as an indicator of a company's commitment to quality workmanship, professionalism, and customer satisfaction.
Red Flags: Negative reviews can highlight potential issues or challenges with a roofing company, helping you avoid costly mistakes.
Comparative Analysis: By reading multiple reviews, you can compare different roofing companies and make an informed decision based on the collective experiences of their clients.
Navigating Roof Company Reviews
When using roof company reviews as part of your decision-making process, consider the following tips:
Quantity and Consistency: Look for companies with a substantial number of reviews. A pattern of consistent feedback provides a more reliable picture of their performance.
Read Details: Pay attention to the specifics mentioned in reviews. Comments about communication, timeliness, work quality, and problem-solving can be particularly insightful.
Response to Reviews: Check if the roofing company responds to reviews, especially negative ones. A professional response demonstrates a commitment to addressing issues and improving.
Ask for References: Don't hesitate to ask the roofing company for references you can contact directly. Speaking with previous clients can provide valuable insights.
Verify Credentials: Ensure that the company you're considering is licensed, insured, and bonded. This information should be available on their website or upon request.
>>Related post: How To Find And Hire Reputable Roof Contractors
Swadley Roof System's Commitment to Transparency
At Swadley Roof System, we value transparency and take pride in our commitment to providing exceptional roofing services. Here's how we demonstrate this commitment through our roof company reviews:
Ample Reviews: We encourage our clients to leave reviews, and we have a substantial number of reviews that reflect our dedication to customer satisfaction.
Positive Feedback: Our reviews consistently highlight our professionalism, quality workmanship, and effective communication.
Addressing Concerns: We respond to all reviews, whether positive or negative, to acknowledge feedback and address any concerns promptly and professionally.
References: We're happy to provide references upon request, allowing potential clients to connect with previous customers who can vouch for our services.
Credentials: Swadley Roof System is a licensed, insured, and bonded roofing company. We are committed to adhering to industry standards and regulations.
Roof company reviews are a valuable resource in your search for a roofing contractor. They offer a transparent view of a company's performance, customer satisfaction, and commitment to quality. At Swadley Roof System, we believe in the power of customer feedback and transparency. Our reviews reflect our unwavering dedication to providing top-notch roofing services. We encourage you to explore our reviews, ask for references, and reach out to us with any questions you may have. When you choose Swadley Roof System, you're choosing a roofing company that values trust, transparency, and your complete satisfaction.
>>Related post: How To Find And Hire Reputable Roof Contractors