It is important to be meticulous in choosing one if you need a roofer that works to the highest standards since working on a roof may be risky.
When it comes to repairing or replacing a roof, choosing the appropriate roofer may be a major headache for homeowners. You may find plenty of roofers with a quick online search, but how do you select the correct one?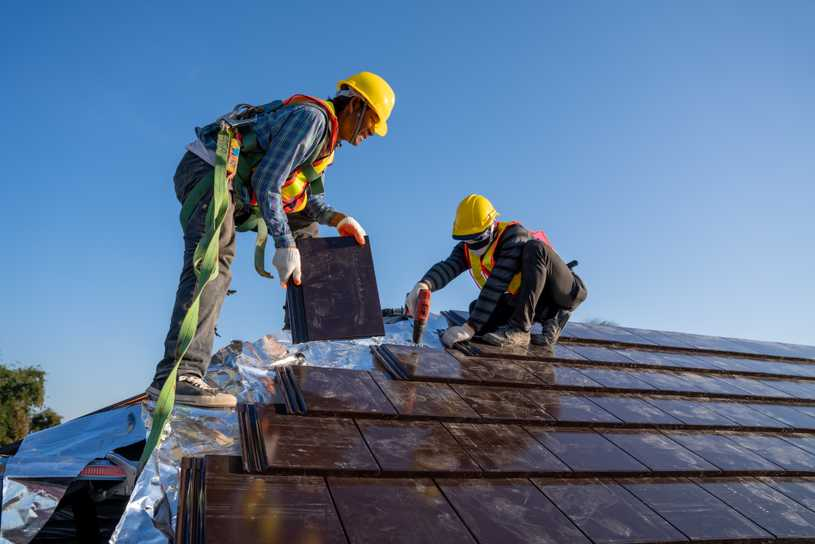 4 Best Tips for Finding a Local Roofer
1. Consult with others for suggestions
Word of mouth is the most acceptable kind of advertising. Find out if anybody in your circle of friends, family, and neighbors has had work done on their roof and can suggest as you need a roofer.
>>Related post: Tips for the New Roofing Companies Seeking to Get Started
2. Check out customer feedback
If you don't have somebody to turn to for referrals, searching online might help you locate respectable and trustworthy roofers. Reading client evaluations and feedback before hiring a roofer is essential. All reliable roofers would be delighted to show you references and samples of their prior work and client evaluations and testimonials. Don't be afraid to ask for references if you have any queries regarding their previous work.
It's usually wise to stay away and do business with someone else if you see unfavorable reviews or a lack of samples of past work. If you are going to need a roofer, be sure they're competent, trustworthy, and reputable.
>>Related post: How To Look For New Roof Contractors To Hire?
3. Inquire about credentials and certifications
Before hiring, if you need a roofer, an excellent suggestion is to look into their credentials and licensing.
Every three years, roofers are subject to inspections to ensure they maintain their work grades and adhere to a stringent code of conduct that sets high requirements for their trade. Besides that, they must also have the proper insurance for public, employer, and third-party liability and comply with health and safety regulations and the code of practice.
Also, be sure the roofers you choose have certifications. A roofer's dependability and trustworthiness increase in direct proportion to the number of certifications and accreditations they possess.
>>Related post: Important Reasons Why You Should Work with a Roofing Contractor
4. Check to see whether they are licensed and insured
A licensed and insured roofer is the only one you should consider hiring. The roofer's insurance policy should cover all personnel and subcontractors. Ask for a copy of their insurance certificate or see evidence of insurance without being hesitant to ask for it. No one can establish a roofing company and conduct business lawfully unless they have the proper documents; they need the relevant licenses and insurance to perform work properly. In an accident or harm to a roofing employee on the property, a roofer and homeowner may be in a lawsuit if they don't have the necessary insurance and licenses before hiring them.
Back