The many issues that might arise with flat roofs need the use of flat roof repair solutions houston tx, by a trained commercial roofing professional.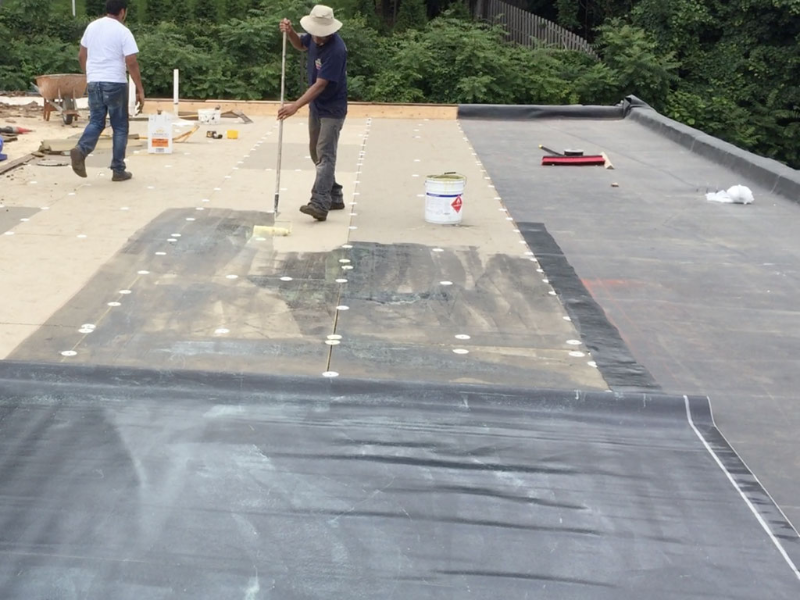 A professional roofer will always start by thoroughly examining your roofing asset, during which time they will locate and note any problem areas. A roofer can determine the best courses of action and necessary roof repair solutions houston tx, after inspecting your roof and determining the extent of any damage.
Warning Signs for a Flat Roof
When inspecting a flat roof for potential problems, a qualified roofer will check for a number of signs, including the following:
The roof was covered with all kinds of rubbish.

Standing water, often known as water that stays on a roof for more than forty-eight hours,

Problems with drainage that are visible to the naked eye

Damage to the outside of the building that roof leaks have caused

Deformation of the roof's structural components

There is evidence of water damage on the ceiling tiles and drywall inside.

Proof that the roof is beginning to buckle may be seen.

Defects such as holes, punctures, cracks, curling, and blisters, among other things.

And more
>>Related post: How Much Does It Usually Cost To Replace A Roof In Houston, TX?
Roof Repair Options for a Flat Roof
Flat roofs often need repairs such as replacing metal flashing, caulking protrusions and mending seams in order to resolve any issues that may arise. A roof coating is one of the most excellent roofing solutions that are now available in the market. It is able to properly handle all of the issues that are plaguing a roof and may add years to the lifespan of a flat roof. This decision is a realistic alternative around 80% of the time (if the state of the roof is too far gone, a complete replacement will be necessary).
>>Related post: Getting The Best Houston Metal Roofing Services For Your Roof
Find a Reputable Roofing Contractor in Your Area
Finding a dependable roofing contractor may be a difficult and time-consuming process. To their great relief, building owners in the United States may find it relatively simple to locate roofing contractors who have been confirmed.
Contractors must meet specific requirements, such as possessing full licensure and insurance, maintaining good track records with their customers, and stating they will maintain the highest standards in the industry. Other requirements include maintaining a good track record with their customers.
Because you have Swadley Roof Systems, you don't need to worry about anything.