Roof Repair Guys: Your Trusted Partner in Roofing Solutions with Swadley Roof System
Your roof is your first line of defense against the elements, and when it needs repairs, you want professionals you can rely on. That's where the "Roof Repair Guys" at Swadley Roof System come into play. With years of experience and a commitment to excellence, we are your trusted partner in all things roofing. In this blog post, we'll introduce you to our team of experts, our dedication to quality roof repairs, and why you should choose Swadley Roof System for your roofing needs.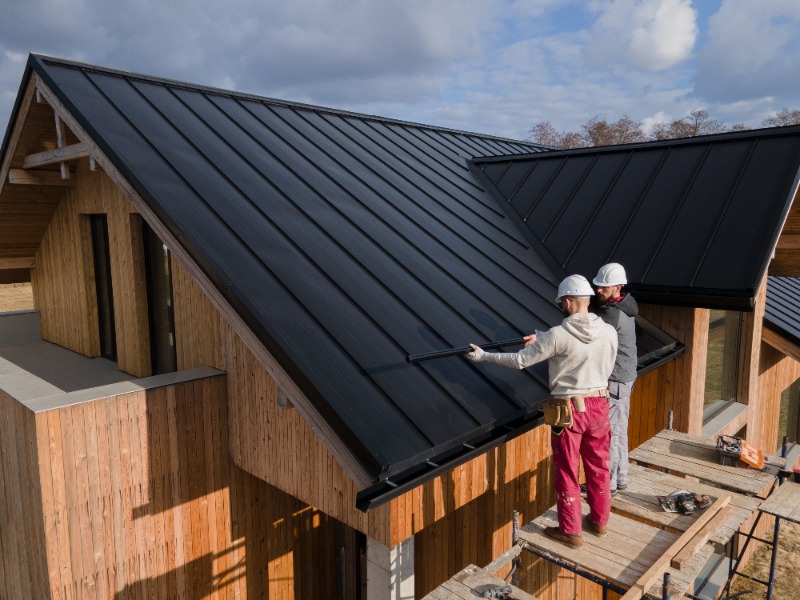 The Roof Repair Experts
Experience: Our team of Roof Repair Guys comprises experienced professionals who have seen it all. From minor leaks to extensive storm damage, we have the expertise to handle a wide range of roof repair issues.
Prompt Response: We understand that roofing emergencies can happen at any time. That's why we offer a prompt response to your repair needs. When you call us, you can expect a quick and efficient service.
Quality Materials: We believe in delivering lasting results. That's why we use high-quality materials for all our roof repairs. Our materials are not only durable but also designed to match your existing roof seamlessly.
Transparency: We believe in open and transparent communication with our clients. When you choose us for your roof repair, you'll receive clear estimates, detailed explanations of the work needed, and regular updates throughout the repair process.
Licensed and Insured: Swadley Roof System is a fully licensed and insured roofing company. This means you can have peace of mind knowing that you're working with professionals who prioritize safety and compliance.
Why Choose Swadley Roof System's Roof Repair Guys?
Comprehensive Repairs: Our Roof Repair Guys are equipped to handle a wide range of repair issues, including:
Leak Repair: Whether it's a minor leak or a major one, we'll locate the source and fix it promptly.
Storm Damage Repair: From hail damage to wind damage, we'll restore your roof to its pre-damage condition.
Shingle Replacement: Damaged or missing shingles? We'll replace them with precision.
Flashing Repair: Proper flashing is crucial for a watertight roof. We repair and replace flashing to ensure your roof is secure.
Vent Repair: Proper ventilation is essential for your roof's longevity. We'll repair or replace vents as needed.
Emergency Services: Roofing emergencies don't wait for business hours, and neither do we. Contact us anytime, and our Roof Repair Guys will be there to assess the situation and provide immediate solutions.
Preventive Maintenance: We believe in the power of preventive maintenance. Regular inspections and maintenance can catch issues before they become major problems, potentially saving you money in the long run.
Customer Satisfaction: Our Roof Repair Guys take pride in their work. We're not satisfied until you are. We go the extra mile to ensure that our repairs not only solve the immediate issue but also contribute to the long-term health of your roof.
Local Experts: As a local roofing company, we understand the unique challenges posed by the local climate. Our Roof Repair Guys are well-versed in the weather conditions in your area, ensuring that our repairs are tailored to withstand the local climate.
When it comes to roof repairs, you need professionals you can trust. Swadley Roof System's Roof Repair Guys are your dedicated partners in ensuring that your roof stays in top condition. With our experience, commitment to quality, and prompt response, we provide comprehensive and reliable repair services. Whether it's a minor leak or storm damage, you can count on us to deliver solutions that stand the test of time. Choose Swadley Roof System for all your roof repair needs, and experience the peace of mind that comes with having the Roof Repair Guys on your side.