Navigating Roof Repair Contractors: Choosing Excellence with Swadley Roof System
When your roof is in need of repair, finding the right roof repair contractor can be a critical decision. The condition of your roof directly impacts the safety, integrity, and value of your home. At Swadley Roof System, we understand the importance of selecting the best roof repair contractors for your project. In this blog post, we'll guide you through the process of choosing the right roof repair contractor and why Swadley Roof System stands out as the top choice.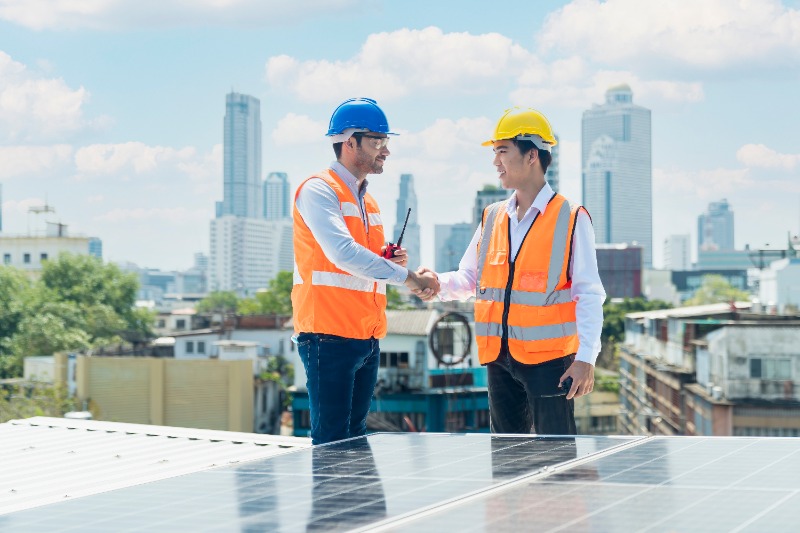 The Significance of Roof Repair Contractors
Roof repair contractors play a pivotal role in maintaining the health and longevity of your roof. Here's why their selection is crucial:
Expertise: Roof repair contractors possess the necessary skills and knowledge to diagnose and fix various roofing issues effectively.
Preventive Maintenance: Regular roof repairs can prevent minor issues from escalating into costly and extensive damage.
Safety: Roof repair work can be dangerous. Professional contractors are trained to carry out repairs safely.
Quality Materials: Reputable contractors use high-quality roofing materials to ensure the longevity of their repairs.
Value Addition: Properly maintained roofs enhance the resale value and curb appeal of your home.
Selecting the Right Roof Repair Contractor
Ask for Recommendations: Seek referrals from friends, family, or neighbors who have had roof repairs. Their experiences can provide valuable insights.
Check Credentials: Verify that the contractor is licensed, insured, and bonded. This protects both you and the contractor in case of accidents or damage during the project.
Experience Matters: Look for contractors with a proven track record in roof repair. Experienced contractors are better equipped to handle a wide range of issues.
Read Reviews: Online reviews and testimonials can give you a sense of the contractor's reputation and the quality of their work.
Ask for References: Don't hesitate to request references from the contractor. Contact previous clients to gain firsthand information about their experiences.
Get Multiple Quotes: Obtain quotes from several contractors to compare pricing, materials, and timelines. However, remember that the lowest price may not always be the best value.
>>Related post: Considerations To Make When Assessing Steel Roof Contractors
Swadley Roof System: Your Trusted Roof Repair Contractor
Local Expertise: Swadley Roof System has been serving the [Your Location] area for [X] years. We understand the unique roofing needs and challenges of the region.
Comprehensive Services: Our roof repair services cover a wide range of issues, from minor leaks to structural repairs. We have the expertise to handle any project.
Quality Materials: We use top-quality roofing materials from trusted manufacturers to ensure the durability and longevity of our repairs.
Experienced Team: Our team of skilled roofing professionals is dedicated to excellence. We bring years of expertise to every project.
Customer-Centric Approach: We prioritize customer satisfaction and maintain open communication throughout the repair process. You're involved in every step of the project.
Licensed and Insured: Swadley Roof System is a licensed, insured, and bonded roofing contractor, providing peace of mind for our clients.
Choosing the right roof repair contractor is a decision that should not be taken lightly. The quality of their work can have a significant impact on the safety, integrity, and value of your home. Swadley Roof System, with its local expertise, comprehensive services, and commitment to customer satisfaction, stands out as the top choice for roof repair contractors. When it comes to preserving the health of your roof, choose excellence with Swadley Roof System. Contact us today, and let us restore the strength and integrity of your roof.
>>Related post: Considerations To Make When Assessing Steel Roof Contractors