A roof company reviews should contain information regarding its service and the conduct of its employees. Take note of all the elements that contributed to your positive or negative rating.
The process of writing a roof company reviews isn't complicated. However, it would help if you kept a few things in mind while writing online comments. Avoid personal assaults, threats, or insulting statements in your comments. Here are some hints: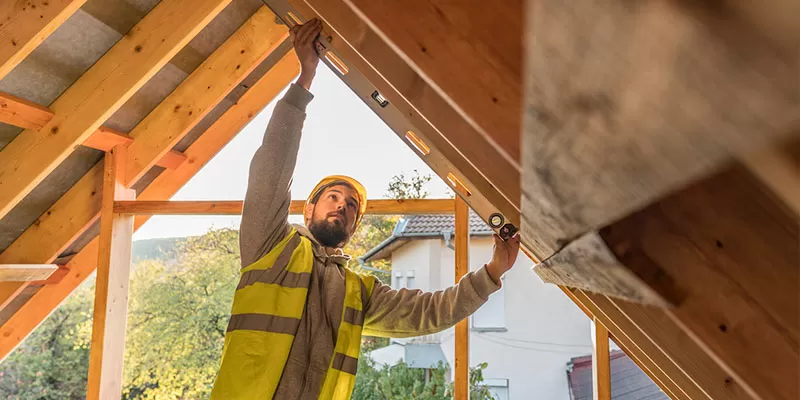 1. Please include specifics as well as context
Writing evaluations just one or two words long does not violate the criteria of the vast majority of sites; nonetheless, it offers very little to assist potential consumers in comprehending your experience.
Instead, it would help if you considered incorporating particulars regarding your experience, such as the circumstances surrounding the performed roofing services. The specifics enable other customers to evaluate the firm and decide whether or not it will meet their needs.
2. Take care not to disclose any confidential information
You want to maintain anonymity as a public reviewer so that you may give that courtesy to the contractors responsible for performing the services. You are addressing a particular business, meaning the material in question is fair game.
However, you should not provide personal addresses, whether they belong to you or your contractor. Additionally, avoid mentioning your locality since some people may feel uneasy about the possibility of their personal information being made public on Google or elsewhere.
3. Make sure you've got the appropriate roofing company
Because roofing firms sometimes have names that are confusingly similar to one another, it is easy to get roofers confused with one another while searching online. Ensure that you submit feedback to the right company before doing so, regardless of whether the input will be favorable or harmful.
Several contractors will provide a direct link to your phone or computer, making it simple for you to post a review on the appropriate company page. When a contractor offers exceptional service, the worst thing that could happen is for their competitor to gain from their hard work.
>>Related post: How Do You Find A Reliable Roof Company Near Me?
4. Checking your feedback or reviews for errors
It is essential to check your review before sending it since even one error might give the impression that you are unprofessional. Also, remember that many venues for reviews enable you to edit reviews after they have been submitted, allowing you to go back and remedy inaccuracies later.
Despite this, it is always to one's advantage to do things perfectly on the first try. You may find yourself typing quickly and furiously if you decide to submit a negative review. Before making your comments available to the public, you should take a moment to compose yourself, breathe deeply, and give them a second reading.
>>Related post: The Best Flat Roof Company That You Can Trust
5. Include mentioning specific keywords
You should include keywords in your online review if you are serious about assisting a roofing business in growing its internet visibility. When ranking local roofers, for instance, Google Business Profile compiles a list of keywords based on customer feedback.
If you thought the contractor did an exceptional job, you might greatly assist them by pointing out certain services such as tile roof repair or metal roof installation.