It is known that the longevity of the roof is not just merely to the material's longevity but most importantly how you maintain it. There are external factors that can affect your material which can cause less durability. Keeping your roof routinely inspected and well-maintained can serve you up until their service life expectancy but could be more. Here we have some tips for you to slow down the damage to your flat roof.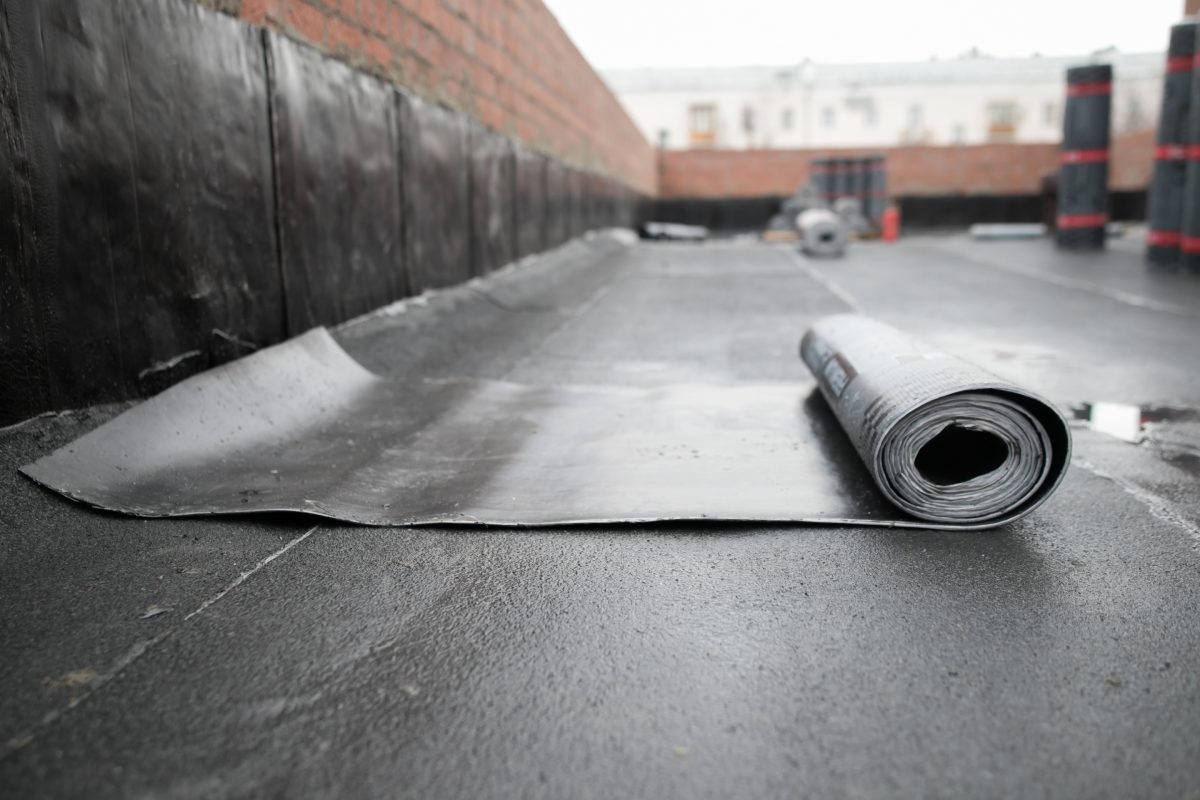 1. Routine Inspection
Do not just inspect your flat roof if there is snow or hail storm coming into your area but always set a day or days every year. It is advisable to check your roof at least quarterly just to make sure. During the summer, your roof is more susceptible to cracking the protective layer. During heavy rain, snowfall, or hailstorms, your roof is more susceptible to leaks and ponding. If you notice that your material shows signs of damage, check whether it passed its service life and contact your flat roof contractor if it can still be repaired or needed to be replaced.
>>Related post: Does Repairing Cost More Than Replacing My Roof?
2. Clean your roof
There are many problems that can start from not cleaning your roofs. Dirt, debris, branches, or fallen leaves can block and clog your drain and can cause the water to pond or pool over. Ponding water can cause damage not just to your protective layers but also to the stability of the structure. It can also allow moss, molds, or algae to grow which if not treated can be slippery and dangerous and can affect the durability of the material. Always maintain the cleanliness of your gutters and drains so the accumulated water can just run off easily through the drainage system. Also, sweep or brush off your entire roof to avoid any mold growth.
>>Related post: Shifting to Flat Roofing System
3. Cracks and Blisters
Cracks and Blisters are due to some factors: Material Substandard, Poor Workmanship, or Harsh Weather conditions which are two of the reasons that can be preventable. Always make sure that the protective layer applied to your flat roof is not expired, is well stored and its specification works well with your area's weather condition. For workmanship issues, choose your contractor with the best experience that their customers can attest to that they can deliver a good job. This poor workmanship is evident if your protective layer is bubbling due to the trapped moisture or air, a good contractor knows that before applying, a dry roof must be maintained to not allow water or air pockets which can break and tear.
>>Related post: 5 Common Problems With Metal Roofs (and How To Fix Them!)
These materials undergo thermal expansion and contraction which you need to thoroughly inspect. Always check the corners as most material will shrink under the scorching heat of the sun. If your protective layer starts to bubble, do not wait for it to pop up as it can expose your roof. Most of these roofing works are under warranty (confirm first before you choose your contractor) and if it's within your warranty period they are obliged to repair and replace it quickly so the problem will not worsen.
4. Check your ceiling
Some of the problems can not be seen on the roof but inside your home or structure. Check your slab soffit if there are any visible cracks that are starting to crystallize as it is where the leaking is from. Also, check if your painted ceiling is starting to stain or your paint is blistering because that is an indication of leak marks.
Report directly to your flat roofing contractor to have it inspected so it can be rectified quickly to avoid decreasing the structural durability. They will also be validated whether it can still be quickly fixed or if you need to have it replaced.
Back