Finding the Best Residential Roofing Contractors Near Me: Your Guide with Swadley Roof System
Your home's roof is more than just a protective shield; it's a crucial component of your property's integrity, energy efficiency, and curb appeal. When it comes to roofing projects, whether it's repairs, replacements, or installations, finding the right residential roofing contractor near you is paramount. At Swadley Roof System, we understand the importance of having a trustworthy partner for your roofing needs. In this blog post, we'll guide you on how to find the best residential roofing contractors near you and why Swadley Roof System should be your top choice.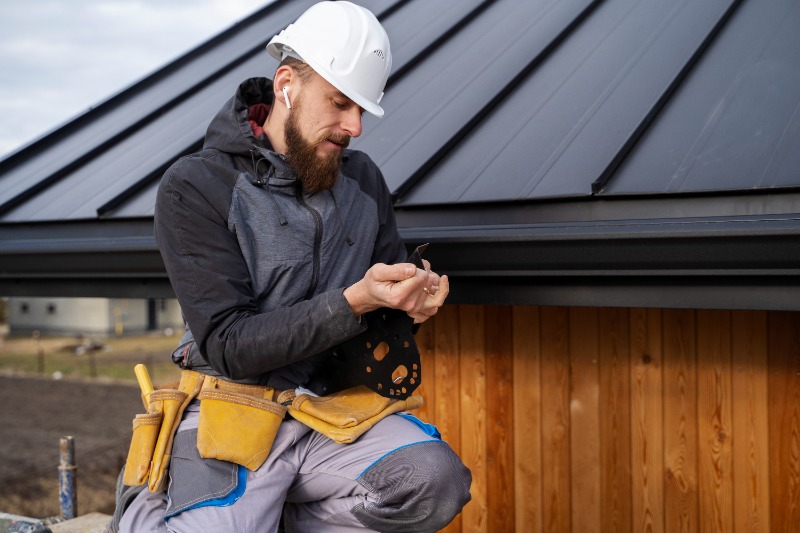 The Importance of Local Roofing Contractors
Choosing a local residential roofing contractor offers several advantages:
Familiarity with Local Conditions: Local contractors understand the specific roofing needs and challenges in your area, such as weather patterns and building codes.
Quick Response: Local contractors can respond promptly to roofing emergencies, providing immediate solutions to problems like leaks or storm damage.
Proximity: You can easily visit their office or showroom, fostering open communication and trust.
Local Reputation: You can check their reputation within the community through referrals and reviews from neighbors and friends.
Supporting Local Businesses: Hiring a local contractor contributes to the local economy and helps support small businesses.
How to Find Residential Roofing Contractors Near You
Online Research: Start by searching for local roofing contractors online. Look for websites, directories, and reviews that mention contractors in your area.
Ask for Recommendations: Seek recommendations from friends, family, or neighbors who have had roofing work done recently. Their firsthand experiences can be invaluable.
Check Licensing and Insurance: Ensure that any contractor you consider is licensed and adequately insured to protect both you and their workers.
Visit Their Office: If possible, visit the contractor's office to get a sense of their professionalism and commitment to their work.
Request References: Ask the contractor for references and don't hesitate to contact previous clients to inquire about their experiences.
Get Multiple Quotes: Collect quotes from several contractors to compare prices, materials, and timelines.
>>Related post: Questions To Ask Your Commercial Roofing Contractor
Why Choose Swadley Roof System for Your Roofing Needs
Local Expertise: Swadley Roof System has been serving the [Your Location] area for [X] years. We understand the unique roofing needs of the region and are familiar with local conditions.
Comprehensive Services: We offer a wide range of residential roofing services, including repairs, replacements, installations, and maintenance. Whatever your roofing needs, we have you covered.
Quality Materials: We use top-quality roofing materials from trusted manufacturers to ensure the durability and longevity of your roof.
Experienced Team: Our team of skilled roofing professionals is dedicated to excellence. We bring years of expertise to every project.
Customer-Centric Approach: We prioritize customer satisfaction and maintain open communication throughout the roofing process. You're involved in every step of the project.
Licensed and Insured: Swadley Roof System is a licensed and insured roofing contractor, giving you peace of mind.
When it comes to your home's roof, you deserve the best residential roofing contractor near you. Swadley Roof System combines local expertise, a commitment to quality, and a customer-centric approach to provide you with top-notch roofing services. Our team is ready to tackle any roofing project, from repairs to complete replacements. Don't settle for anything less than the best when it comes to your home's roofing needs. Contact Swadley Roof System today and experience the difference of working with a trusted local roofing contractor.
>>Related post: Questions To Ask Your Commercial Roofing Contractor